Best B2B Travel ERP Software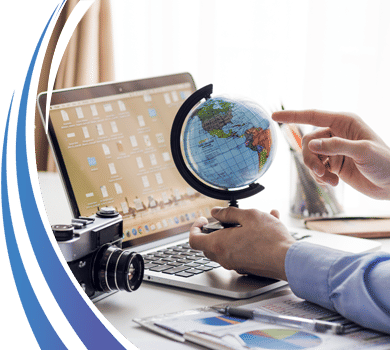 Welcome to OTRAMS, the renowned and award-winning Travel ERP Solution by Qtech Software, serving the travel industry for 18 years. OTRAMS seamlessly integrates with a vast network of over 190 global API providers, allowing travel businesses to effortlessly aggregate and distribute travel services.
Our B2B travel software is packed with powerful features and tech-enabled modules designed to boost your travel business revenue. OTRAMS is trusted by travel businesses and is operated in over 200 countries, making it the ultimate choice for success in the travel industry. Our B2B online travel software has yielded profitability and success for travel consolidators and wholesalers for over 16 years.
Your All-in-One B2B Travel Portal Solution
Unlock the power of OTRAMS, the ultimate travel booking software tailored to meet your operational goals. Experience seamless B2B travel booking with complete control over your operations.
Expand Your Sales Channels: Embrace Mobile, Web, Tablets, and XML Out

Enjoy Automated Processes and Smart Business Logic for Effortless Bookings

Access Comprehensive Back-office and Mid-office Functions, including Business Reports and Agent Management

Simplify Agent Onboarding and Management

Implement Versatile Markup Profiles and Rules

Set Credit Limits, Cancellation Policies, and Fees with Ease

Streamline Your Booking Process for Time and Cost Savings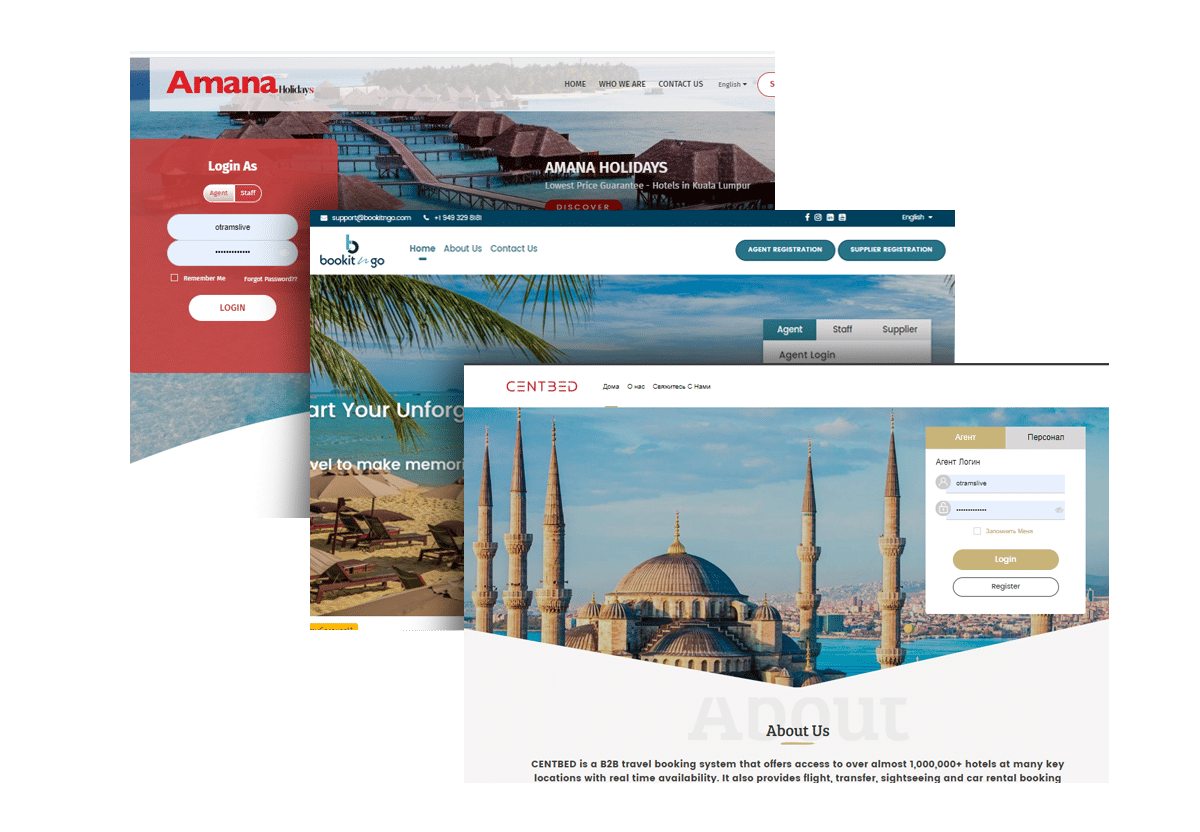 Ready to Grow Your Business?
Experience the future of B2B travel software with OTRAMS.
Elevate Your Business with the B2B White Label Booking Engine
Unlock New Opportunities and Boost Your Revenue !
Are you ready to take your business to the next level? Our B2B white label booking engine is the key to your success. With seamless white label capabilities, easy setup, and the potential to generate extra revenue, you'll be on the fast track to market dominance.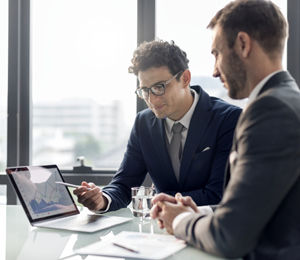 Streamlined White Label Solutions
Effortless Setup: Get started with ease and speed.

Revenue Enhancement: Generate additional income streams.

Organize bookings, credits, markups, and rules systematically

Market Expansion: Increase your market presence and influence.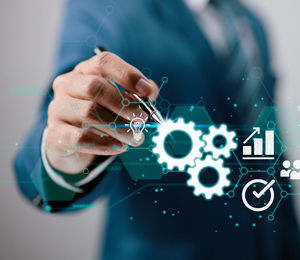 Seamless White label Integration
Plug-and-Play Simplicity: User-friendly, plug-n-play model.

Comprehensive Control: Manage bookings, credits, markups, and rules systematically.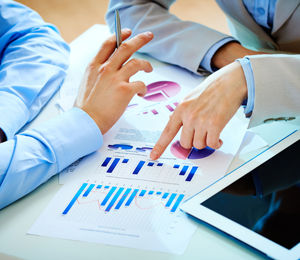 Data-Driven Decisions
Business Intelligence: Access valuable insights with detailed reports.

Smart Decision-Making: Leverage data for strategic choices.
Discover Endless Possibilities with B2B White
Label Booking Engine
Streamline Your Travel Business with OTRAMS
OTRAMS For Wholesalers | B2B Booking Platform
OTRAMS is comprehensive B2B online travel ERP software that delivered results for over 50 companies worldwide. Our travel application design and development team have years of experience in both web and mobile travel application development.
The B2B online booking engine we offer includes all the essential modules. You can set prices and mark-up policies as needed, showcase hotel rooms availability in real-time, set credit limits, and manage cancellation policies.
We are partnered with over 190 industry-leading suppliers that you can choose from for turnkey integration into your system. Our system will save you money and make you more productive with the high return on investment our system offers.
Book A Demo
B2B Booking Platform, fit for your Global Travel Business
Frequently Asked Questions on B2B Travel Software
What is B2B Travel Software?
B2B travel software is software designed for travel agencies and tour operators to manage and sell their travel products, including flights, hotels, rental cars, tours, and activities to other businesses. Being B2B leading travel tech provider, we have developed an advanced consolidated B2B software, with comprehensive tools and features that enable a travel company to manage their agents, create exciting offers to engage the agents on the software, and much more.
What are the features of B2B Travel Software?
Here are some B2B travel solutions features;
Inventory management

Booking and reservation management

Payment processing and invoicing

Reporting and analytics

Integration with third-party providers and distribution channels

Customer relationship management (CRM)

Mobile accessibility

Agent Management Tools

Credit management tool

Coupon Module

Loyalty Module

B2B Backoffice management
Is B2B Travel Software secure?
B2B Travel Portal should be secure and compliant with industry standards to protect sensitive customer and business data. We at Qtech software prioritize data security and offer encryption, access controls, and regular security audits to ensure our client data is secured and encrypted. We also have a dediacted team of security experts who are constantly monitoring our systems for any potential threats.
What are the benefits of using B2B Travel Software?
Key benefits of B2B travel booking engine are listed below;
Increased efficiency

productivity

Enhancing revenue and profitability

Greater flexibility

Access to data and analytics

Reach a larger audience

Global reach

Software customized to your business needs

Multi-currency support
What is the implementation process for B2B Travel Software?
The implementation process for b2b travel solutions can vary depending on the complexity of your business needs. Qtech Software offers comprehensive training, support, and guidance throughout the implementation process. Our team works closely and ensures that the software is properly configured with your business needs. We also provide support after the initial implementation to ensure that you are getting most of your software.