Personalize and Engage with your own Travel Mobile App
OTRAMS Offers travel mobile app across Android and iOS platforms for your B2B and B2C Travel Business. Travelers are increasingly making online travel bookings on the move through their mobile phones or tablets. For travel businesses to deliver 360 degree availability with travel technology, this is one sales channel that cannot be ignored.

Travel Booking App Optimized for Your Business
Application flow created specific to your business processes

Easily manage all travel bookings and services through a single interface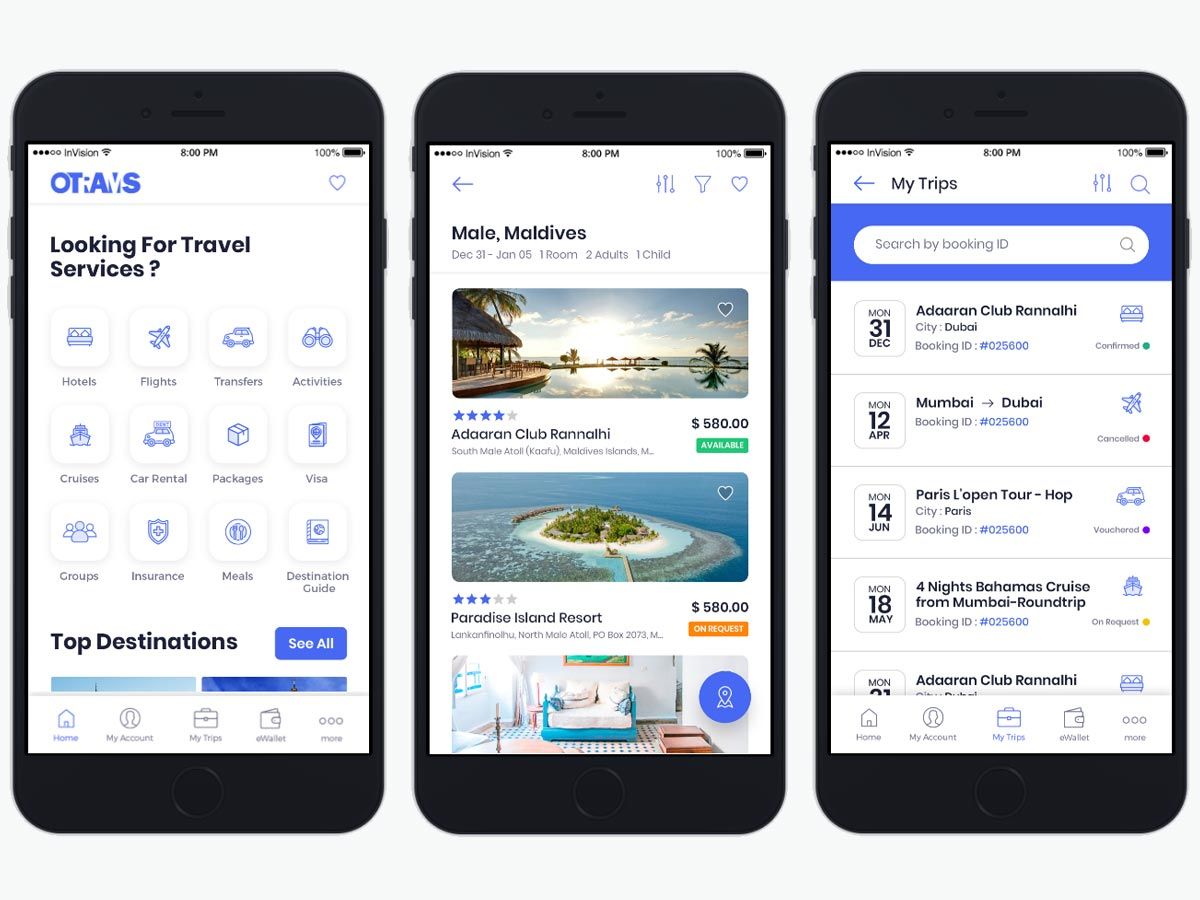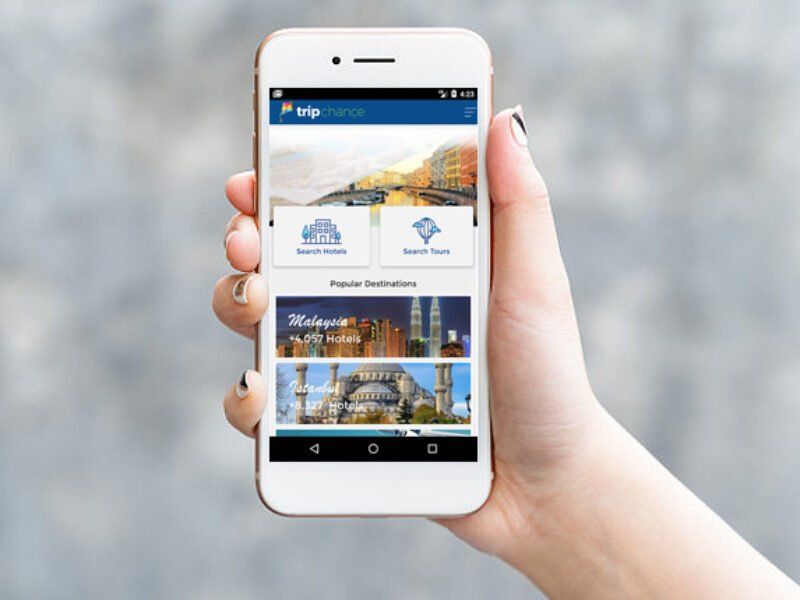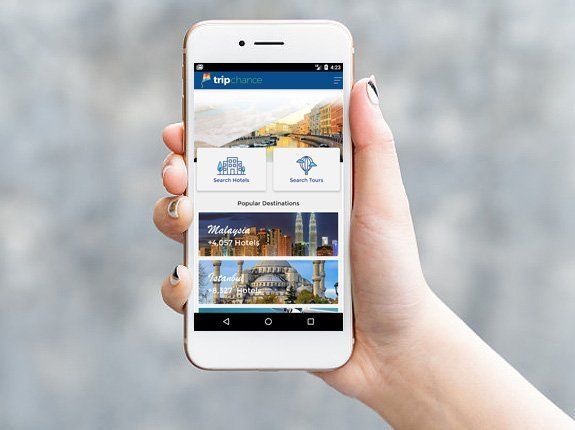 Provide App specific services – save Vouchers, web check-in, e-tickets and offers

Integrate third party data sources for localized information – weather, ratings, reviews, local info, ground services etc

Create notifications for offers, due dates, booking success and important triggers

Fully customizable UI / UX for your brand
Create your Travel Mobile App
Unbeatable Mobile Apps for OTA
Your end customer expects a rich experience and simplified interface to manage their bookings and get the most out of their travel planning.
Bookings on the Go for Wholesalers and Consolidators
Our B2B Travel App extends the power of OTRAMS to your mobile devices. Empower your Travel Agents to book from anywhere.
Create Your Own B2B Travel App
Superior Technology Backbone
OTRAMS Travel Mobile Apps are built with latest technology by our expert team of developer. At every stage of development, we are focused on delivering a secure and seamless experience.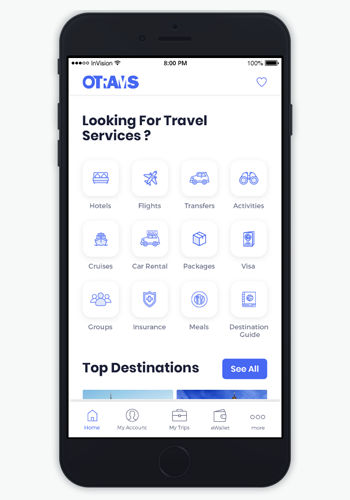 End-To-End Travel Services on Mobile
Extend Your Business Capabilities on Mobile App
OTRAMS Travel Mobile Apps are built by a team of iOS and Android travel application development experts, who are well versed with developing idea-centric and business-centric apps for iPhone, iPad, and Android phones and tablets.
The application development team at OTRAMS works closely with online travel businesses to conceptualize Mobile travel apps based on the business's goals and requirements. We optimize the design such that the travel agents experience with the app is personalized and has a minimal learning curve.
Whether your requirement in the app is to enhance your sales or to provide constant travel assistance to your customers on the go, we can help you in building a reliable travel mobile app which will enhance your brand image and meet your business goals as well.
Frequently Asked Questions on Travel Mobile Application
What is a Travel Mobile App?
A travel mobile app is a type of mobile application designed for travelers to help them plan, book, and manage their trips using their smartphones or other mobile devices.
What are the features of a Travel Mobile App?
The features of a travel mobile app can vary widely depending on the app, but they typically include features for searching and booking flights, hotels, and car rentals, managing travel itineraries, accessing travel information and recommendations etc.
What are the benefits of using a Travel Mobile App?
The benefits of using a travel mobile application include the convenience of being able to plan and manage your travel from your smartphone or mobile device, access to real-time travel information and updates, the ability to easily make changes to your travel plans on-the-go, and access to travel recommendations and tips from other travelers.
Can I use a Travel Mobile App to book my entire trip?
Yes, travel mobile application offer booking functionality for flights, hotels, car rentals, and activities, allowing you to book your entire trip from your mobile device.
Do you provide IOS and Android both type of Apps?
Yes Qtech offers IOS and Android Apps.
Will there be Mobile App for b2b and b2c both?
Yes Qtech provides customised mobile apps for both B2B and B2C.
Can you offer only Mobile App?
Yes customer can request for just mobile app.
Does Web platform comes with Mobile App?
Web platform doesn't include mobile app, it is add on but can be easily added on the scope and will be delivered with Web app along with some additional cost.
Is it possible to customise Mobile App?
Qtech offers fully customised mobile apps, Customer can customise UI, look and feel, add features on the app to fulfill their business needs.