B2B Booking Engine that Delivers Profitability
Intuitive technology, robust architecture, and customizable features are the three pillars upon which the OTRAMS B2B travel booking software is built. So when you run your Travel Management Business, you are assured of better returns on your investment and business growth!

A B2B booking engine that is Simple, Secure, and Seamless
Adjust pricing and markup policies dynamically

Manage credit limits, cancellation policies, and fees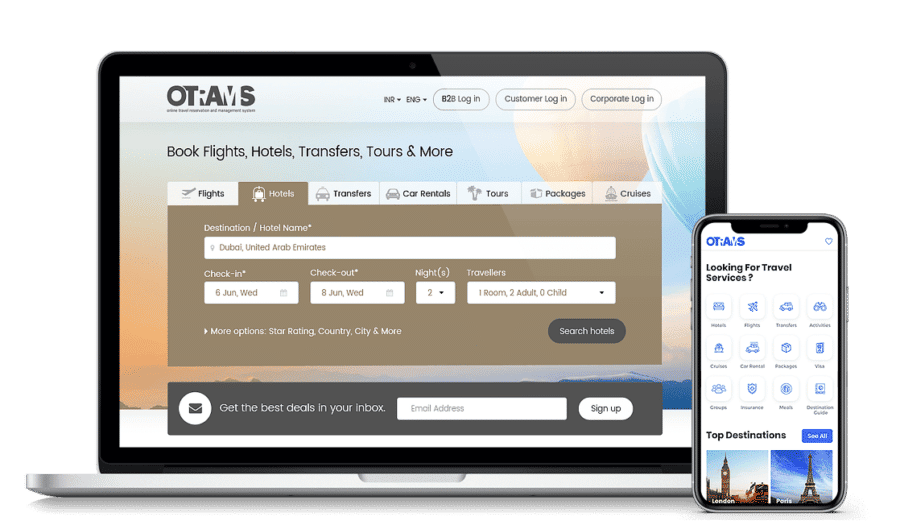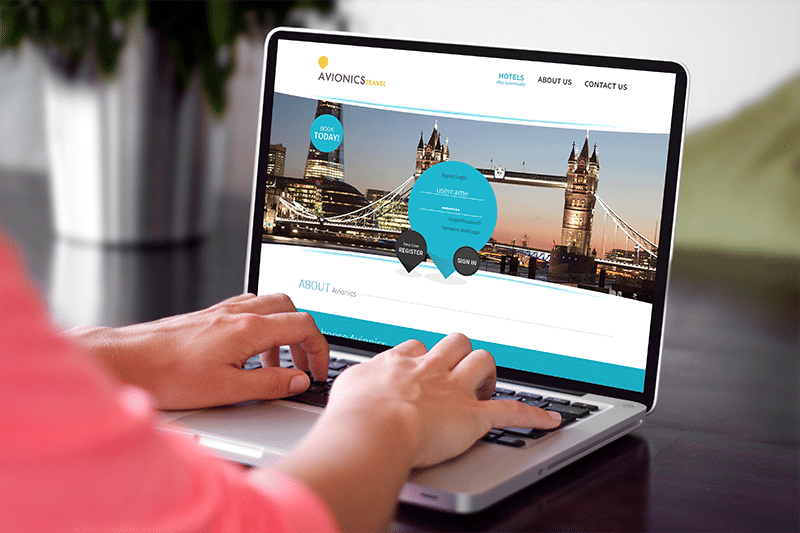 Choose from over 190 leading suppliers for turnkey integration

Display accurate inventory availability in real-time. No caching

Superfast booking process designed to save costs and optimize efficiency

Advanced search and filter options, help your customers make informed choices
More Avenues to Grow Your Business
Corporate Self Booking Tool
Build and Expand Your Service Portfolio
Focus on Your Business Priorities
Scale Your Travel Business
500,000+ Hotels Connectivity

900+ Airlines Connectivity

28+ Payment Gateways
2x Customer Experience
Multi-Lingual and Multi-currency Support

In-built Content Management System

Run your Own Loyalty Program
Grab New Opportunities
Enter New Geographies easily

Provide Value Added Services

Whitelabel Ready

Corporate Self Booking
Reliability
SSL Secured, Cloud Hosting

PCI DSS Compliance

Daily back-up protocols

99.9% Up Time
Business Performance
Business Intelligence Reports

100% control over margins, mark-ups, and discounts

Data Driven Decision Making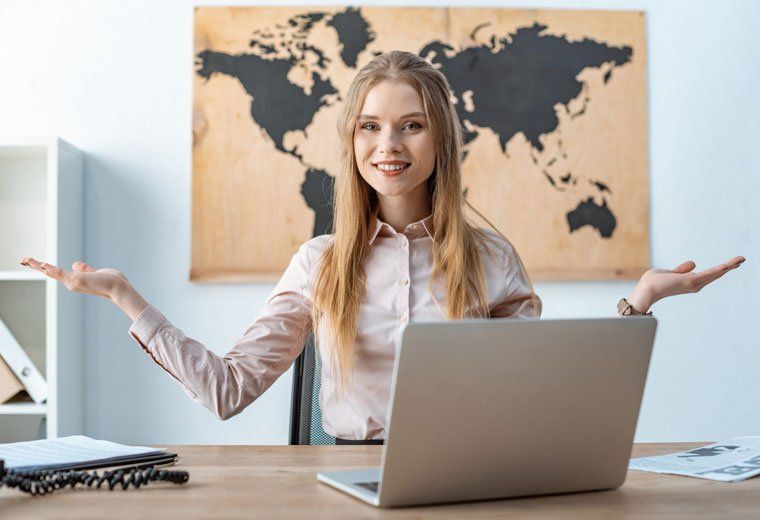 B2B Booking Platform that puts your business first!
OTRAMS is built on an advanced technological infrastructure that delivers on quality B2B travel leads. It is the fruit of over 16 years of experience in the travel domain. It understands your travel business needs and ensures cost effectiveness wherever possible.
OTRAMS is an industry leading B2B booking engine that enjoys the trust of over 50+ clients in over 36+ countries across the world. It is the world's top travel technology platform, developed by Qtech Software. With OTRAMS not only do you get our technological expertise but you also get the benefits of our curated and integrated supplier network. You can choose from over 190 leading suppliers for turnkey integration in your system.
OTRAMS' travel booking software comprises of customizable modules that are flexible enough to serve your dynamic goals and vision. OTRAMS B2b booking engine is a key module that ensures your travel business has all the tools you need to reach your growth trajectory. Let OTRAMS help your business achieve its full success potential.
Frequently Asked Questions on Travel Management Software
What is Travel Management Software?
Travel management software is a type of software used by travel agencies and corporate travel managers to manage the travel needs of their clients or employees. This software typically includes features for booking and managing flights, hotels, car rentals, and other travel-related services.
What are the features of Travel Management Software?
The features of travel management software typically include travel booking and reservation management, itinerary management, expense tracking and reporting, real-time availability and cost, and reporting and analytics.
What are the benefits of using Travel Management Software?
The travel management system helps to manage travel plans online, provides better visibility into travel spendings, gives access to a wider range of travel options and provides the ability to negotiate better deals and discounts.
How does Travel Management Software differ from Online Booking Tools?
Qtech offers B2B and B2C travel management platforms with mid-office access to monitor the bookings done from the platform for travel agencies, where they have reporting tools, a basic accounting module, etc. B2C platforms will help customers to manage their bookings from the 'My Bookings Page' and save details of travelers for easy access in the future.