Feature Update – Jan 2022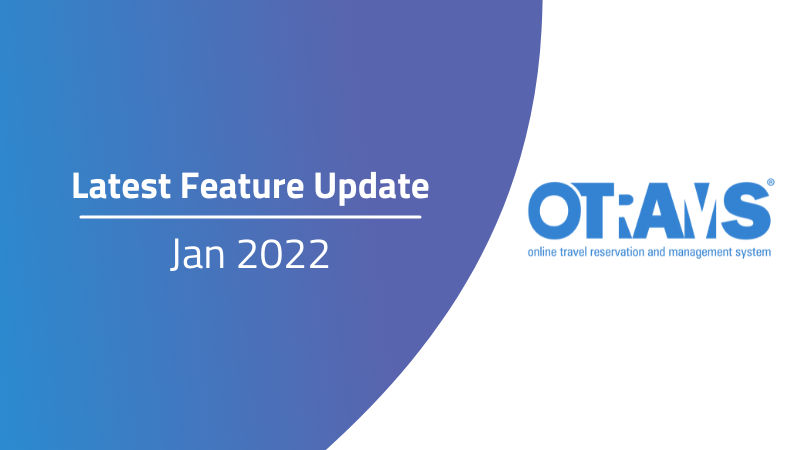 Our teams are constantly working towards improving the experience for our customers by adding new features and enhancing the integrations with new and existing suppliers.
Here are some latest updates:
1) Fare Family and Multi-city Search is now available on Mystifly
Mystifly is a premium flights suppliers integrated with OTRAMS and also available on our Go Plan. We have enhanced the integration with Mystifly to now include the Fare Families (Base Fare, With Baggage or Special Fares) and Multi-city Search.
These functionalities will now be available to all our existing and new customers leveraging Mystifly as their flight supplier.
2) Ancillary Services now added in Travelport GDS integration
One of the most popular GDS –  Travelport, already integrated with OTRAMS has an improved experience. Customers will now be able to book ancillary services like Seat Selection, Meal Selection and Baggage Selection while issuing an air ticket.
These features have been completed and will be available to all customers who have already integrated with Travelport GDS.
3) Agoda is now buying from one of our customers through OTRAMS API 
OTRAMS offers an API Redistribution channel, for travel businesses to improve their revenue channels. Leveraging this OTRAMS API, one of our customers has successfully integrated their feed with Agoda. Agoda is now one of the buyers connected through OTRAMS API.
If you want to know more about how API Out works on OTRAMS and how it can help your business, please write to us here.
These were all the updates we had to share with you in January 2022.
To learn more about our Pay As You Go plan, you can click here.