Best Software for Travel Agencies in UAE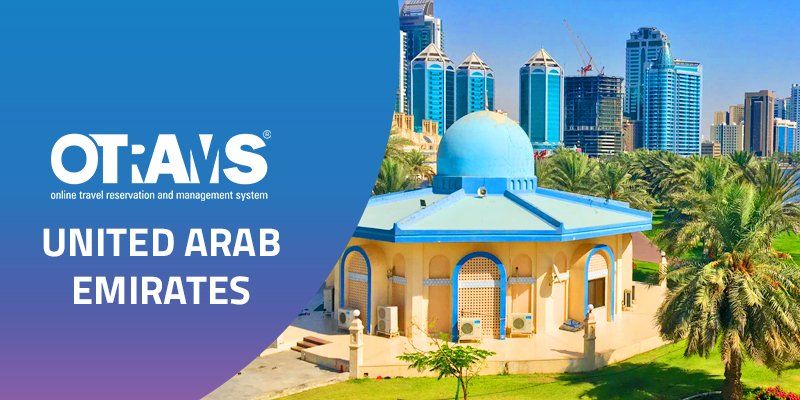 Starting a powerful travel business begins with a strong technology provider. Your travel agency needs technology and software that is adaptable, intuitive and growth driven. With 16 + years of experience, we have created technology that can service every possible business need. 
OTRAMS has over 600 + features positioning it uniquely to play an important role in your growth. Agents and agencies, travel portals, consolidators, destination management companies, and hotel resellers across the globe prefer OTRAMS to be their travel tech provider. You can kickstart your business on a strong note with our flagship travel software for travel agencies in UAE.  For more details related travel software UAE contact us.
OTRAMS can help you build a powerful and well-equipped online travel portal. Our technology is designed to sustain term growth plans and boost business. With the latest technology, experts and most advanced tools, we can help you start and run your travel agency successfully.  
Grow Your Business with OTRAMS
Get the Best Travel Agency Software
Suitable for all types of travel businesses. Increase your profits with OTRAMS.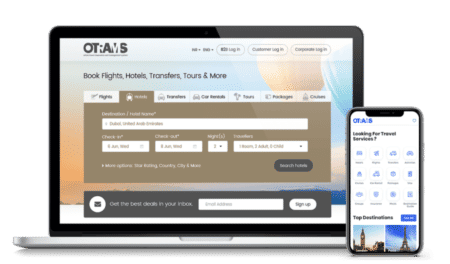 Travel Agencies in UAE
Our travel booking software is perfect for your travel agency. You can run your mid or large size travel agency business in UAE with OTRAMS successfully.  
Instant booking made easier with our simple interface.

 

Booking can be easily done by agents and sub agents.

 

Access to best rates from local to global suppliers.

Chance to offer your own inventory and widen your reach.

Your own online portal will boost your booking.

Create separate logins for corporate clients.

 
B2B Travel Portals 
Build a B2B travel portal that strengthens your travel business.  
Add Unlimited Suppliers and Agents in your system at no extra cost.

Provide up to 3 White Label and GSA for no added cost.

Direct Contracts and Extranet for Hotels, Transfers and Activities.

API Re-distribution through XML / JSON.

Back Office & Mid Office support.

 

B2C Online Travel Portals
Boost the sale of your inventory with a customized B2C travel portal. 
Build a complete B2C travel portal.

 

Add loyalty program & coupon Module.

 

Create blogs and promotional content with content management system.

 

Provide multi-lingual and multi-currency support.

Create a dedicated Mobile App at no cost for B2C customers.

Deliver a great customer experience.

 
Destination Management Companies 
OTRAMS provides destination management company software that boosts productivity and improves management.  
Generate itinerary for the customers.

 

Monetize your services through B2B, B2C, Mobile App and API distribution.

 

Have shareable content, have intriguing images, videos and content.

Add Unlimited number of travel agents.

Get End-to-end support from sales to operations and staffing to accounting.

Powerful Direct Contracting and Extranet for Hotels, Transfers and Activities.

 
Get the Best Solutions for Your Travel Business
Get your own Online Travel Portal @ NO Cost!
Technology that Strengthens Growth
0
K+
Agents registered globally
0
+
Avg no. of bookings per day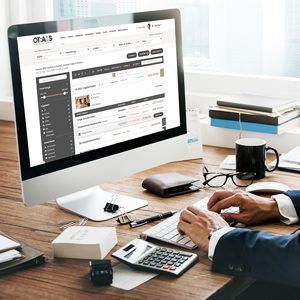 Sign-up for OTRAMS to run your successful travel agency in UAE!
Build a Successful Travel Business with OTRAMS!
Get the best travel software for UAE with OTRAMS. OTRAMS, by Qtech Software will help you reach the goals you set for your travel company. Our advanced travel technology is available at the most cost-effective rates. 
You may also read – Best Travel Agency Software for Dubai