Best Software for Travel Agencies in Malaysia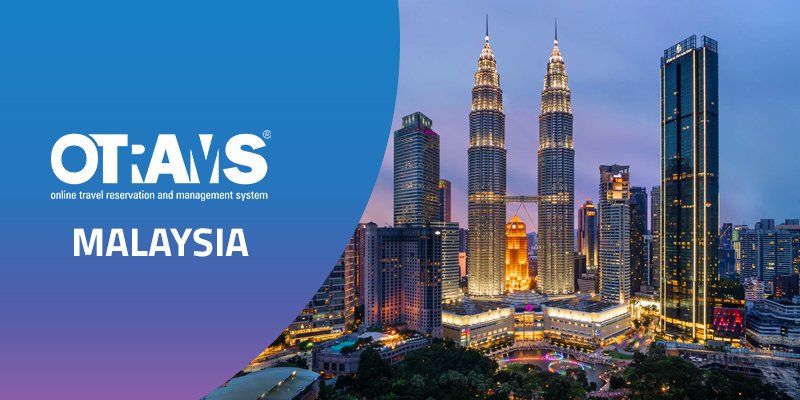 Starting a travel agency and running it successfully needs a strong tech provider. Your travel agency in Malaysia will need software that is built to lead your business to success. To help overcome hurdles and provide the best possible services, your agency will require strong and futuristic technology.   
For the last 16 years, OTRAMS has been the most preferred travel reservation system software for travel agents, agencies, travel portals, consolidators, destination management companies, and hotel resellers. The customizable features of OTRAMS empower your business by providing solutions that are perfectly suited for your business needs in Malaysia.   
We build technology that can boost your profit, sales and growth. Our technology is built to evolve and adapt to changes and support the travel business in every way possible. With OTRAMS, you can start the journey towards building a successful travel business in Malaysia.   
Grow Your Business with OTRAMS
Get the Best Travel Agency Software Malaysia
Suitable for all types of travel businesses. Increase your profits with OTRAMS.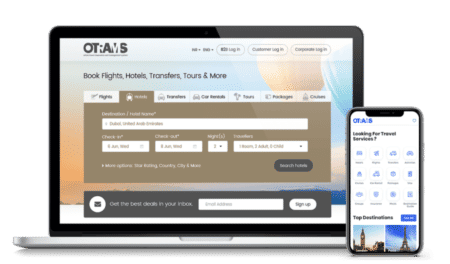 Travel Agencies in

Malaysia
Our travel agency software can help you start and run your business with ease.  
Our simple interface makes instant bookings possible.

 

Booking is simplified for agents and sub-agents.

 

Source the best rates from suppliers from local to global scale.   

 

Broaden your reach by posting your own inventory.

 

Set up your own online travel portal for better business. 

 

You can create separate logins for corporate clients. 

 

Make date driven decision with business reports. 

 
B2B Travel Portals  
Get more customers, provide better services and conduct your business with ease with a B2B travel portal.   
Adjust pricing and markup policies. 

 

Handle credit limits, cancellation policies, and fees. 

 

Access and display a wide inventory in real time.   

 

 Provide filter options to users for better selection. 

 

Direct Contracts and Extranet for Hotels, Transfers and Activities.

 

API Re-distribution through XML/JSON.

 

B2C Online Travel Portals 
Get a B2C Travel portal for your travel agency to grow your business.  
You can customize the layout of your website.

 

You can sell your inventory directly to your customers. 

 

You can access travel wholesalers with our XML API connection.

You have complete control over mark-ups and commissions.

You can scale your business with access to a huge inventory.

Provide value added services and attract more customers.

Run your own loyalty program.

 
Destination Management Companies  
OTRAMS's DMC software offers centralized management, simplifies processes, and boosts productivity.   
Manage multiple services with XML API distribution.

Create different prices for travel agents and end customers.

Create an itinerary for the customers.

Powerful Direct Contracting and Extranet for Hotels, Transfers and Activities.

Provide White label Services to other Travel Agencies.

 
Get the Best Solutions for Your Travel Business
Start your travel business @ZERO Cost!
Technology that Strengthens Growth
0
K+
Agents registered globally
0
$+
Million worth of annual transactions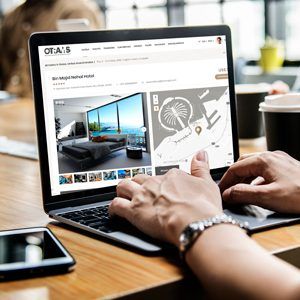 Sign-up for OTRAMS to run your successful travel agency in Malaysia!
Start your business journey with OTRAMS!
A good technology provider is your first step towards a technology powered business. Start your travel agency with OTRAMS by Qtech Software. You can drive growth with the most advanced technology at the most cost-effective rates. Visit our pricing page to find out how you can start your online travel business.