Smooth car rental experience with direct connections to top suppliers
The OTRAMS car rental reservation software provides a major breakthrough within the travel industry. It accepts online reservations and features real-time connections to major car rental suppliers. With our car rental reservation system, you can now customize your service according to your client's needs.

Car Rental Reservation System - Anytime. Anywhere
The OTRAMS customizable car rental reservation system, lets you deliver customer delight and logistical convenience.
All from the comfort of a few clicks on a single control panel.
Car Rental Reservation Software - Designed for Growth!

Ready to Scale
Integrate All Major Car Rental Aggregators Globally
Integrate with other Services seamlessly (Hotel, Transfers, Flights)

Robustness
SSL Secured hosting
PCI DSS Compliance for secure payment
Fetch Real-time Inventory

2X Customer Experience
Instant automated confirmations to customers
Drive Chat and Live Tracking App
Dynamic seat map
Flexible date search

Grab New Opportunities
Integrate with any supplier or Add your own inventory
Allows to rent a car anywhere in the world

Business Performance
Multiple Mark-up Options
Generate financial and reservation reports
Run your own Promotions & Discounts
Powered by Capable Technology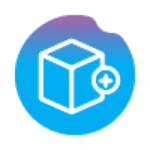 Provide Add-on Services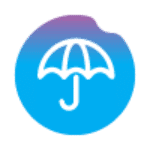 Book Insurance for every ride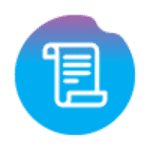 Generate quotes quickly and easily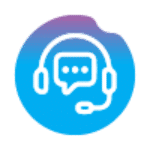 High season rate support and
price allocation for the entire year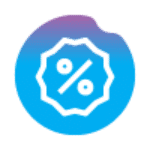 Supports offers, promotions,
and discount rates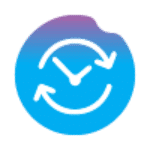 Real-time availability
of vehicles
Take the OTRAMS Car Rental Reservation System for a spin
OTRAMS has been designed to manage end-to-end travel needs for all your clients. Since it already integrates other reservation systems including flights, hotels, transfers, sightseeing, and more you can now handle all your bookings from a single, multi-segment order management panel.
The OTRAMS car rental booking system offers seamless customizability that is vouched for by tour operators, travel agencies, travel wholesalers, B2B, and B2C outfits in over 36 countries. It's unmatched feature set and robust technological architecture make it one of the leading travel technology software in the world.
With OTRAMS' online car reservation software your clients can rest assured knowing that no matter where they may be in the world, they will have the car of their choice ready to take them onwards. OTRAMS can help turn them into loyal customers for good driving business growth and scalability.
Frequently Asked Questions on Car Rental Reservation System
What is a Car Rental Reservation System?
A car rental reservation system is a software solution that allows customers to book rental vehicles online or offline, and helps car rental companies manage reservations, vehicle inventory, pricing, payments, and reporting for efficient and streamlined operations.
How does the Car Rental Reservation Software work?
It typically works as follows:
Customers search for available vehicles and make online or offline bookings.
The system confirms reservations and manages modifications or cancellations.
Pricing and payment are calculated and processed securely.
Customers pick up and return vehicles, and the system updates reservation status.
Reports and analytics help optimize rental operations.
Integration with other systems may streamline operations further.
What information is needed to make a Car Rental Reservation?
To create a car rental booking software, we would need information about the available vehicles, pricing and pricing rules, reservation parameters, customer details, reservation management rules, reporting and analytics requirements, integration needs, security and compliance requirements, and user interface/user experience (UI/UX) specifications. This information will help us design and develop a system that meets the unique needs of your travel business and provides a seamless booking experience for your customers.
What are the key features of a Car Rental Reservation System?
A car rental reservation system developed by our technology service would typically include features such as vehicle inventory management, booking and reservation management, pricing and billing management, customer management, reservation tracking and status updates, reporting and analytics, integration with other systems, security and compliance measures, user-friendly interface, and mobile and online accessibility. These features would enable efficient management of bookings, reservations, pricing, customer information, and other aspects of a car rental business, providing a seamless experience for both customers and staff.
How does an Online Car Rental Reservation System help improve your business?
An online car rental reservation system improves your business by offering convenience to customers, streamlining operations, optimizing pricing and revenue management, improving customer data management, providing insights through reporting and analytics, and enabling integration and scalability. It leads to increased bookings and revenue, operational efficiency, enhanced customer experience, targeted marketing, data-driven decision making, and streamlined operations, helping your business grow and succeed.
What advantages of the Car Rental Reservation System provided by OTRAMS?
OTRAMS car rental reservation system helps car rental companies streamline their operations, improve the customer experience, and increase revenue.
Does OTRAMS Car Rental Reservation System provide customer support?
Yes it is possible to cancel depending on the cancellation policy.
Why choose OTRAMS's Car Rental Reservation System?
OTRAMS car rental reservation system can help car rental companies improve their efficiency, enhance the customer experience, and increase their revenue and profitability.