Latest technology for your Travel Agency
OTRAMS is consistently updated to keep pace with the latest technologies enabling you to always stay a step ahead of the competition
An online travel management system that is simple, secure, and completely reliable.

Unique features that work across all forms of travel businesses.

Win business and achieve scale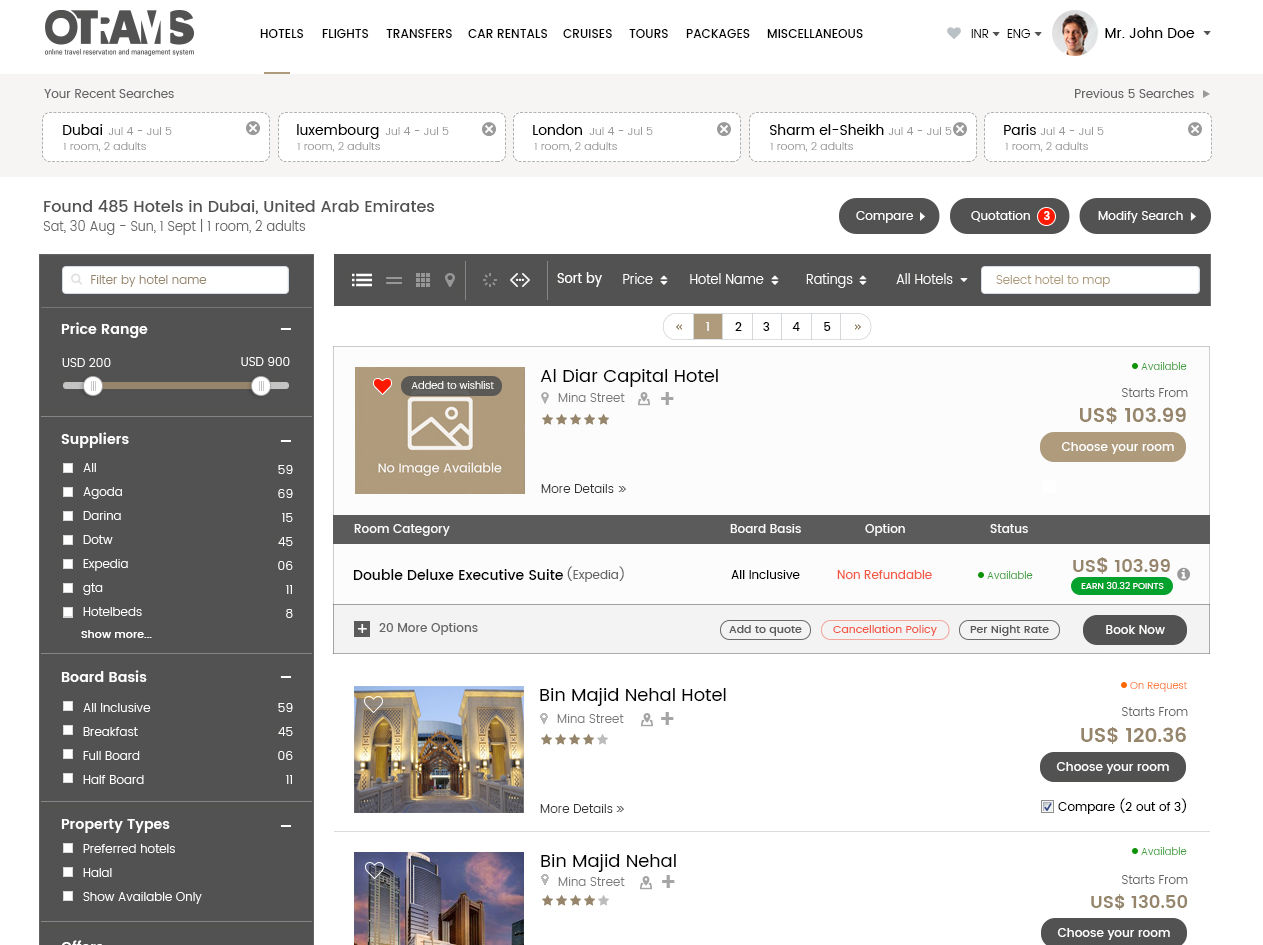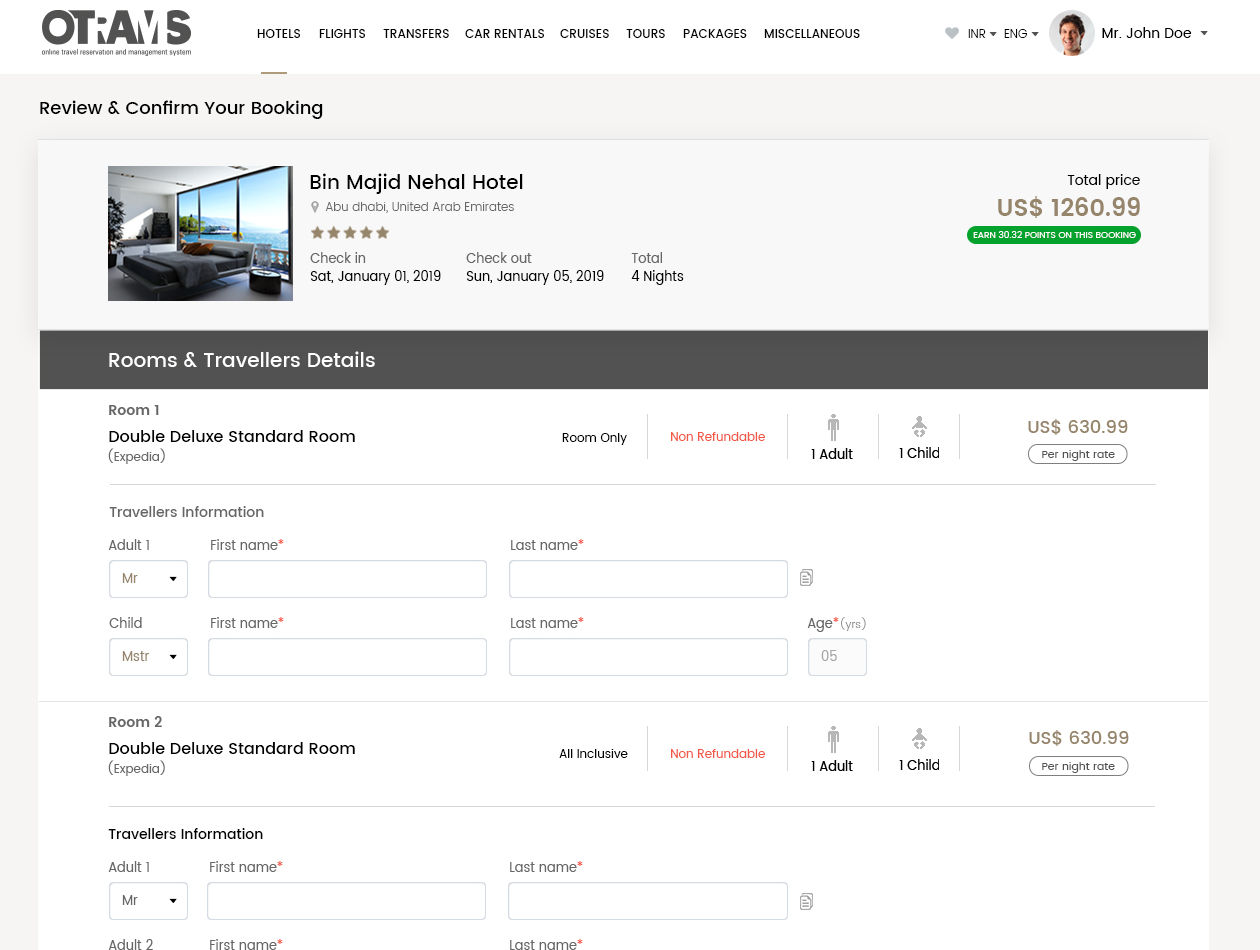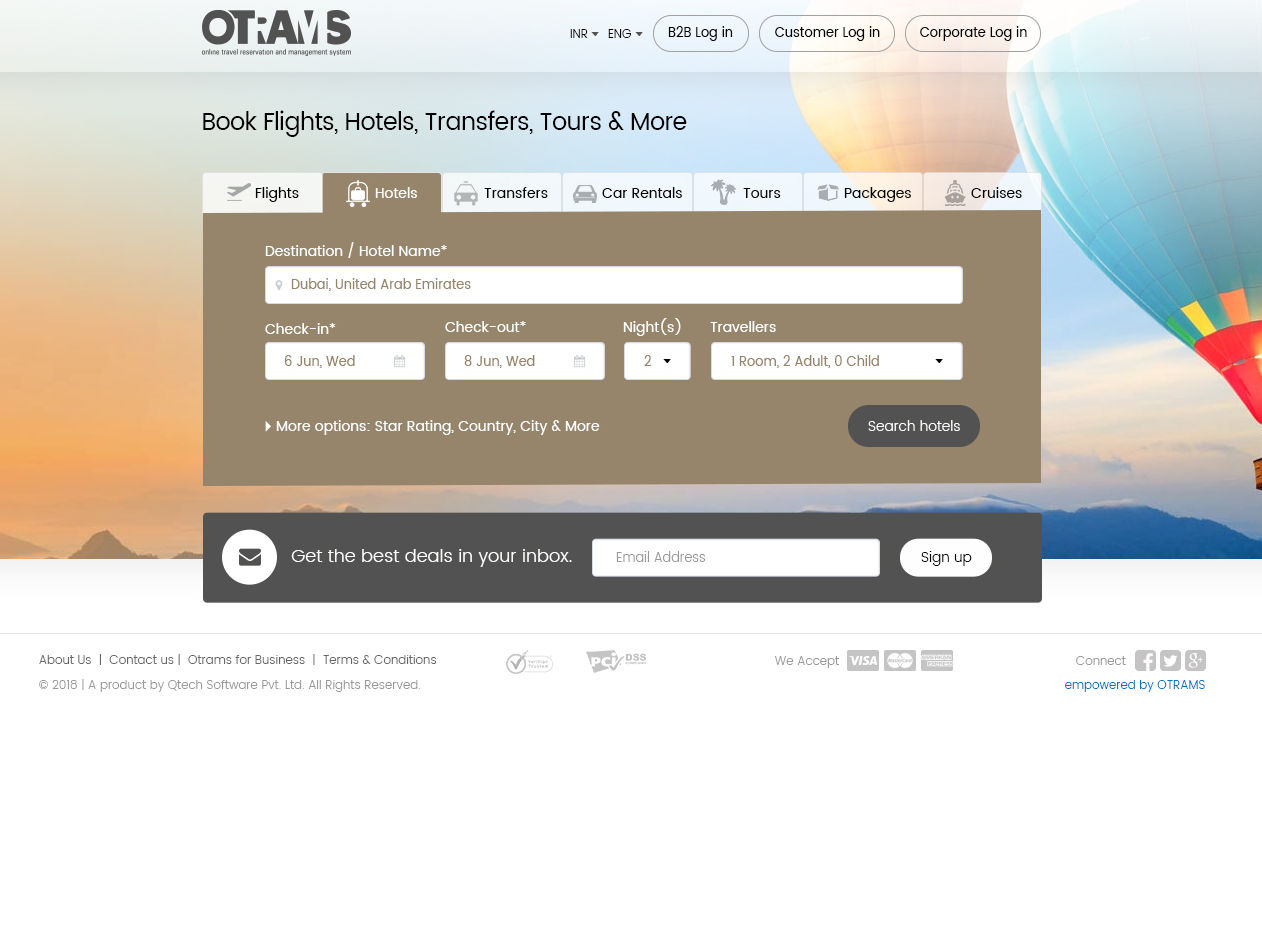 Travel Reservation Software for Hypergrowth
OTRAMS is an online travel reservation system that offers a comprehensive collection of features personalized to achieve your business goals. It is a robust and feature-rich travel reservation system designed to function as your business growth engine.

OTRAMS - The one choice across all forms of travel companies
Travel Agencies
Instant bookings with simple user interface
Credit allotments for agents and sub-agents
Customizable mark-ups on inventories
Integrated supplier network with lowest rates
Reward loyal customers with preferential markups
B2C Online Travel Portals
24×7 access to inventory
Capture bookings outside working hours
List your own inventory
Give customers best available rates
Hotel Resellers
Push inventory to multiple suppliers and agencies worldwide in real-time
Compare rates with lowest available
Tour Operators
Create and manage customized tours
Advanced rate filtration system
Individual logins for sub-agents
Whitelabel Ready
Travel Consolidators
Keeping rates competitive
Monitor inventory in real-time
Seamless API Integration
Dynamic Pricing and Mark-ups
Powerful Mid-office and Back-office
OTRAMS empowers you to run your business with 100% confidence.
Role Based Login for Office Staff, Agents and Sub-Agents

Create Multiple Mark-up Profiles and Discount Offers

Dynamic Business Intelligence Reports and Alerts

Complete Control over Agent Management, Bookings and Margins

Drive better sales with attractive loyalty rewards for agents, staff and customers
OTRAMS - The preferred travel reservation software for agencies globally!
OTRAMS is the preferred online travel reservation system for agents, agencies, travel portals, consolidators, destination management companies, and hotel resellers.
It is a travel reservation system built upon 16 years of expertise and experience by a team of passionate and dedicated travel professionals. Over 50+ clients in over 36+ countries across the world attest to its robustness, ease of use, and growth driving potential.
OTRAMS Software is the only online travel management system your business will ever need. It's been built to anticipate your business's every need and customizable to achieve your current targets. Take your travel business to the next level with OTRAMS!
Frequently Asked Questions on Travel Reservation Software
What is Travel Reservation Software?
Travel reservation software is a type of software used by travel agencies and online travel agencies to manage the booking and reservation of travel-related services such as flights, hotels, car rentals, and activities.
What are the features of Travel Reservation Software?
The features of travel reservation software typically include search and booking functionality for flights, hotels, car rentals, and activities, integration with multiple travel suppliers, payment processing, and reporting and analytics, automation of booking, invoices, payment confirmations.
What are the benefits of using Travel Reservation Software?
The benefits of using travel reservation software include improved efficiency and productivity for travel agents and online travel agencies, access to a wider range of travel suppliers and options, faster and more accurate booking and reservation processes, and the ability to track and analyze booking data to make more informed business decisions.