Agoda was co-founded in Singapore in 2005 and is currently a subsidiary of Booking Holdings. It is one of the most recognizable online booking platforms. It is also one of the world's fastest growing online travel booking platforms. It started off as an e-commerce start-up. It has seen exponential growth in the world of travel and tourism since its inception.
As of now, they provide over 2 million properties worldwide in more than 200 countries and territories. Travelers have easy access to a variety of luxury hotels, budget hotels, apartments, homes, and villas tailored to their budgets and travel needs. It eases the idea of travel worldwide with its great value deals. Their global presence and services they offer make it easier for travel companies to provide a great experience for their customers.
Booking Holdings (Nasdaq:BKNG) is the parent company of Agoda, which employs more than 4,000 people in over 30 countries. Their head office is located in Singapore and Agoda.com and the Agoda mobile app are available in 38 languages.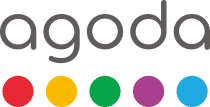 Agoda has
Properties include Hotels, resort, bread & breakfast, guest houses and unique accommodation.
An all-in-one booking platform for affordable travel.
Over 35 million verified guest reviews.
Customer support via telephone, email, live chat, etc.
iOS and Android apps for accommodation owner.
Agoda VIP. The members enjoy exclusive benefits and perks.
Agoda at a glance
17 years in business
35 Markets with Offices
3.5 million accommodations worldwide
Accommodations inn 200+ regions
5000+ employees
24/7 customer support
Reunite and Recharge: Our travel goals for 2023
Agoda's Travel Trends survey asked travelers what are their most important travel goals for 2023. Reuniting with friends and family, good health, good food, and arts & culture are among the top priorities.
Agoda reveals top destination choices for Asian travelers celebrating the Year of the Rabbit
With the Lunar New Year just around the corner, Agoda reports that Japan is the most sought-after destination for travelers throughout Asia. Japanese destinations were the most searched on the global digital travel platform, followed by Malaysia and Thailand.
Agoda uses ChatGPT for its Valentines Day hotspot reveal
Agoda commissioned AI-driven chatbot ChatGPT to compose poems inspired by romantic hotspots in the top 14 searched destinations.
Agoda expands partnership with WWF to Support Wildlife Conservation Across Asia
Agoda has extended its partnership with the World Wide Fund for Nature (WWF) by supporting three more WWF projects under its Eco Deals initiative. Agoda's support now includes countries of Cambodia, India, Thailand, and Vietnam.
Learn How Agoda Can Help Your Travel Business Grow!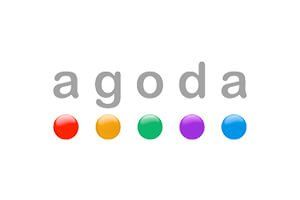 Agoda is integrated with OTRAMS Travel Software. OTRAMS Go offers out of box integration to Agoda's API. If you want Agoda's API for your travel portal, sign up for OTRAMS Go and connect with Agoda's team to get started.
OTRAMS is a cutting-edge Travel Technology Platform that leads the industry worldwide. It is a comprehensive travel Enterprise Resource Planning (ERP) system that aims to facilitate smooth and efficient operations for various businesses, including destination management companies, online travel agents, travel agencies, and wholesalers.
Features of Hotel Reservation System
Boosts visibility: Hotel reservation systems increase visibility. Websites display products and service 24/7, boosting sales. Having available rooms and their costs displayed at any time, even after hours, speeds up reservations.
Payment method: Payment methods can be integrated into the system. With online payment options such as credit, debit, net banking, and payment wallets available, people can choose whichever is convenient for them.
Data Mining: Analyzing and segmenting data can present valuable information. Understanding customer behavior helps you do data-driven business
Managing Content: Customers and providers appreciate getting all the information they need. Users can read through all the information and gather what they need to know.
Filter Options: Hotel Booking Software lets users filter, sort, search, and even share information. Users should be able to filter hotels by location, star rating, amenities, and room type, amenities and price.
Hotel Selection & Booking flow: The user can view all the details of the hotel they select such as amenities, inclusions, operational hours, and services. A guest should be able to select a room and see an exact fare depending on the choice.
Learn More
Get Agoda for Your Business Now With OTRAMS!