Amadeus is one of the most popular and powerful companies. It is of the world's biggest travel technology companies. Connecting travel companies to the travel ecosystem, they allow travel companies to explore and establish new travel business opportunities.
In addition to improving the travel experience worldwide, they offer solutions for airlines, airports, hotels, trains, search engines, travel agencies, and tour operators. As a result, travel companies have also benefited from this, as it has been profitable for them. Having been in the travel business for over 30 years, Amadeus is easily one of the leading providers of technology solutions for the industry and one of the most renowned companies in the world. Amadeus CRS is one of the world's largest GDS providers for the travel and tourism industry.
The Amadeus GDS originated as an innovative solution to one of the most common problems in the travel industry. This problem was the need for effective distribution of travel and sales information. Through their technology, substantial investment, and expert team, they have developed the largest network of travel providers and sellers in the world. Amadeus Travel Platform, their core product, evolved from being a GDS to a Live Travel Space.
About Amadeus GDS
Amadeus facilitates the sale and distribution of travel internationally, connecting travel providers (airlines, hotels, hotels, car rental companies, tour operators, etc.) with travel sellers (travel agencies and other intermediaries) on a global scale.

They offer their partners a wide range of services, such as search, pricing, booking, ticketing, transaction, and servicing capabilities, along with a global reach. 

Their superior travel content offer, trusted technology, and consistent investment in innovations helps their partners grow their business and create memorable journeys for their travelers. 

Amadeus has evolved to adapt with the growing needs and changing demands of an ever-changing world. They have embraced digitization to help improve customer experience and provide the best services.

Serving the needs of the travelers
To ensure their technology serves the needs of travelers now and in the future, they focus on building future-ready systems and using GDS advantages. 

Pioneers in travel distribution technology
All systems and platforms have been fully migrated to open systems technology by Amadeus. The Amadeus Altéa platform allows travel agencies and airlines to work together seamlessly without synchronization, which allows both parties to sell and service seamlessly. 
More than 19,000 employees from 150 countries.
Globally ranked as one of the top 10 software companies by Forbes 2019.
2019 Dow Jones Sustainability Index inclusion for 8th consecutive year.
More than 645 million bookings in 2019.
Boarded 1.9bn passengers in 2019.
R&D investment of €7.5 billion in 2004.
2019 revenues of €5.5bn.
Operating more than 190 markets./li>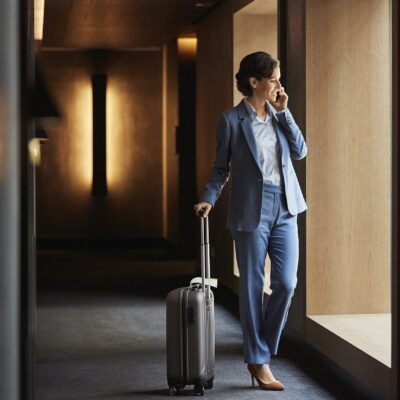 Analytics & Intelligence.
Business Management.
Operations.
Payments.
Sales & Marketing.
Customer, Guests and Traveler Management.
Amadeus GDS integrated with OTRAMS
Amadeus is integrated with OTRAMS Travel Software. Qtech Software is the authorised developer partner of Amadeus.
You can either use your own CAU license or leverage CAP license from OTRAMS to avail Amadeus Services on your travel portal, powered by OTRAMS.
OTRAMS Go offers out of box integration to Amadeus's API.
If you want the API for Amadeus for your travel portal, sign up for OTRAMS Go and connect with Amadeus's team to get started.
Checkout Our Latest Blogs!