Go Global Travel is one of the most prominent travel suppliers. They offer a variety of products, including hotels, flights, transfers, and car rentals. Go Global Travel is a B2B hotel and travel technology provider. Since its inception in 2000, they have expanded to offer a wide range of products that serve the needs of the travel agents and the customer. They offer an innovative technology platform that offers connectivity options and in-house technical support.
Go Global Travel provides access to 1000000+ unique properties that consist of Hotels, Apartments, Resorts, Villas, Lodges, Motels, Inns, B&B's etc. With Go Global Travel, travel agents can access easy-to-use flight booking engines that have regular flights, low-cost and NDC fares from all the leading airlines. They also offer access to transfer services in a wide range of vehicle categories and capacities. This also includes VIP service in over 600 destinations. Their access to car rental service boasts of a robust portfolio of car types. This includes various car types, leading brands and worldwide content for over 50 rental partners.
They have excellent customer care to serve their customers around the clock. They have a team of over 300 account managers and service representatives in over 30 countries. This ensures a local presence and personal approach with their customers.
In May 2023, Yanolja Cloud, a global provider of AI-driven SaaS solutions for the hospitality and leisure sectors, acquired Go Global. It significantly broadens Yanolja Cloud's travel and hospitality product offering, strengthening its position in the market.
Go Global Travel Products
Go Global Travel API integrated with OTRAMS
Go Global Travel is integrated with OTRAMS. OTRAMS offers out of box integration to Go Global Travel API. If you want Go Global Travel API for your travel portal, sign up for OTRAMS and connect with Go Global Travel team to get started.
OTRAMS offers complete online travel booking software. With technology at your disposal, it helps you grow your business according to your business objectives.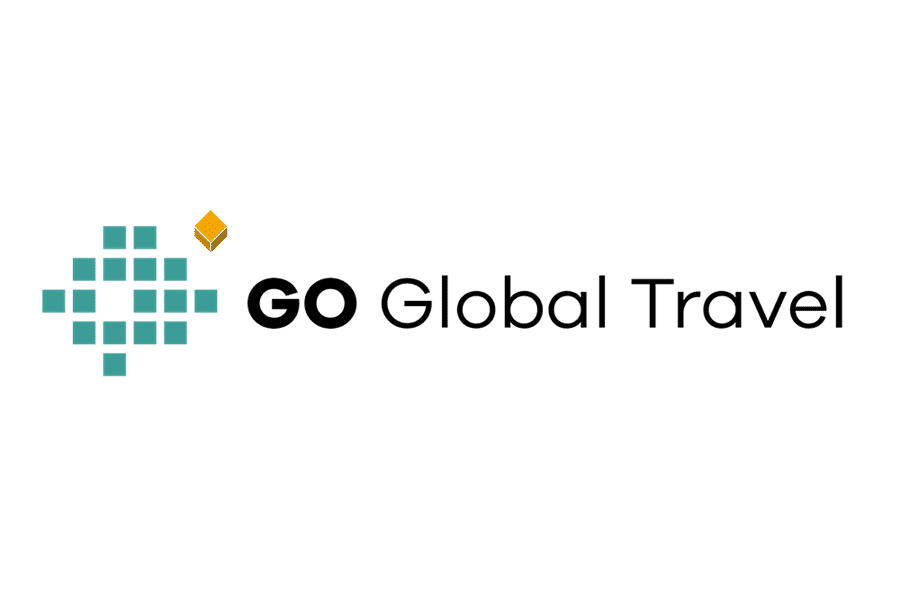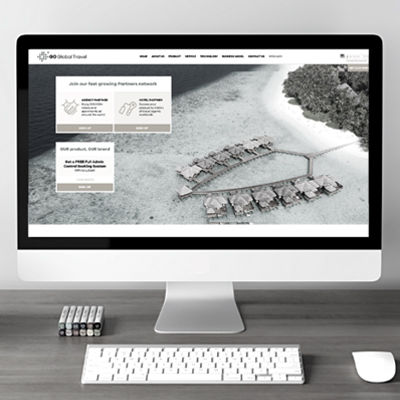 Benefit of Online travel booking system
Booking systems offer travel companies ways to profit and grow. A few of them are listed below.
B2B travel agency software/B2B travel booking software: This software allows you to manage every aspect of your business. Your booking process will be seamless and efficient, saving you time and money. Multiple sales channels, including mobile, web, tablets, and XML output, are available with B2B travel booking software.
B2C travel booking system: With a powerful booking system coupled with a rich inventory of hotels, flights, and dynamic packages, travel companies can maximize their profits by selling inventory directly to their customers. An online booking system that facilitates reservations across all travel services for customers. It allows customers to search and make travel bookings around the clock by themselves.
Mobile Application: Travelers are increasingly using their phones to search for, plan, and book their trips. Mobile apps that are designed specifically for business processes are vital. Having a mobile app that helps travelers plan their trip, book their travel, and assist them during their journey is highly recommended. Apps can be designed based on your business needs.
White Label: Wholesalers can eliminate the need to market their products by white labeling. The travel agent who takes on the white label will handle sales and marketing. The use of white labels can help you start a travel company on a modest budget and reduce the cost of setting it up. It can also be used to generate business, reduce the time and effort involved in setting up a travel portal, and generate revenue more quickly.
GSA: Travel reservation systems allow you to create GSA entities within your overall setup. With GSA, travel companies can track all kinds of transactions, track new customers they onboard, and set their markups. GSA can manage their business with the help of the travel company's platform. It would not be necessary for them to have a separate website for making bookings or managing their backends. They will be able to manage their entire business while travel companies will be able to track and control GSA's business.
Get Go Global Travel for your travel business with OTRAMS
Checkout Our Latest Blogs!