Darina Holidays is a highly sought-after destination management company that is based in UAE. They have experienced significant growth over the years, marking their presence in Oman and Qatar.
They focus on providing memorable holiday experiences. Their operations are led by a team of highly experienced, multilingual professionals with in-depth knowledge. The number of passengers they serve today is annually higher than the number they served when they started. Their aim is to provide efficient, flexible and quality service with a personal touch. With state-of-the-art technology combined with strong purchasing advantages, they believe in creating value for money and client satisfaction.
Through continuous investments in contemporary travel related technology and quality assurance, They have positioned itself today as one of the leading DMC's in UAE, capable of meeting any Tour Operator's requirement.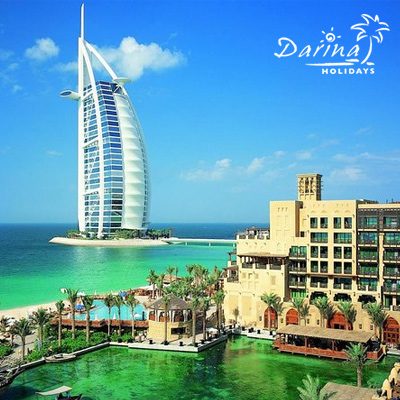 Experts 
They have the local know-how when it comes to travel arrangements and customized vacations. They help create the ultimate trip that suits the customer's age or budget. 
Responsible 
They offer travel experiences that are not only authentic but also sustainable and responsible. 
Committed  
They are committed to offering travel services of the highest quality, combining their energy and enthusiasm with their years of experience. 
Accessible  
Their travel experts are accessible and available 24/7. 
World class travel partners 
They work with the most reputable tour operators and accommodation. 
Offering Flexible and Competitive rates 
They offer their customers reasonable prices and flexibility.
Darina Holidays API is integrated with OTRAMS
Darina Holidays is integrated with OTRAMS. OTRAMS offers out of box integration to Darina Holidays API. If you want Darina Holidays API for your travel portal, sign up for OTRAMS and connect with Darina Holidays team to get started.
OTRAMS' travel management software helps travel companies organize and manage their business processes. This tool makes it easy to arrange and manage travel arrangements, primarily flights, hotels, and rental cars.
Benefits of Travel Managements Software
Travel reservation systems automate the process of managing reservations, such as entering and updating reservations, updating prices, and creating reports.
This kind of system can save time and reduce errors. Business owners and staff can then focus on business growth and development.
Online travel reservations allow customers to browse and book travel options 24 hours a day, 7 days a week. Reservations can be made without calling or visiting by viewing available dates, rates, and amenities online. This will benefit customers.
Making a reservation and paying for it is easier with a travel reservation system. Travel packages can be easily created, marketed, and sold online.
You can offer your customers dynamic or semi-dynamic travel packages.
All the information travel agents need is stored in online booking systems. It includes details about the company, clients, revenue, disclosures, invoices, inventory, staff, and partners etc.
The system allows you to run your business in an organized manner.
Get Darina Holidays for Your Travel Business With OTRAMS!
Checkout Our Latest Blogs!