Smyrooms is a global bedbank with over 10 years' of experience in the travel market. It is part of Grupo Viajes El Corte Inglés. They are one of the largest conglomerates in Spain and offer hotels in over 120 countries. Their aim is to supply travel inventory at competitive prices.
Smyrooms is an online tour operator specializing in B2B distribution. They have an impressive and vast product range. With access to over 300,000 hotels in over 120, they also use highly advanced technology to ensure speed and efficiency.
They have over 35,000 direct contracts worldwide, mainly in cities and sun and beach resorts.
Smyrooms is integrated with OTRAMS. We offer out-of-box integration to them. With the aid of our robust system, you can access Smyrooms.
OTRAMS offers a powerful and sophisticated Hotel Booking System built into the platform. Among the most significant aspects of the travel industry is hotel booking. A memorable travel experience requires that travel agents customize suggestions based on the needs and preferences of the travelers.
Features of Hotel Booking Engines
By utilizing hotel booking engines, hotels are able to accept direct bookings from their websites without being charged commission fees.
Guests benefit from seamless booking experiences provided by booking engines. They can search for available rooms, rates, and amenities on the hotel's website without leaving the site.
With hotel booking engines, guests have immediate access to room availability and pricing, reducing the risk of double bookings and overbookings.
Guests' expectations, choices, and behaviors can be gleaned from hotel booking engines. Marketing campaigns can be improved, services can be customized, and the overall guest experience can be enhanced using guest data.
The use of a hotel booking engine can reduce the manual work done by hotel staff and boost efficiency. Save time by automating email and payment processing.
By setting rates and managing inventory in real time, the hotel booking engine controls hotel pricing and inventory.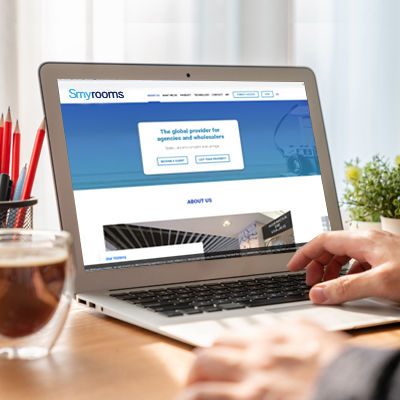 Get Smyrooms for your business now with OTRAMS!
Checkout Our Latest Blogs!