Social Media in Travel Technology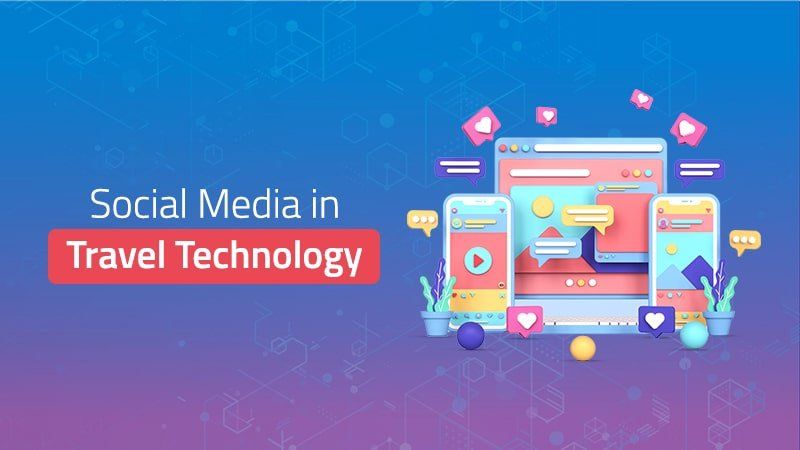 Technology has always propelled travel ahead and shaped its future. The leaps that the travel industry has made so far have been powered by futuristic technology that makes travel a simple, faster, and smoother experience. As technology grows, it gives the travel industry more opportunities to grow and expand.
Technology is not just limited to software or automation. Technology has also brought forth the internet which changed the way business' function. Of all the things the internet has brought to the world, social media is a game-changer. What started as a means of communication is now supporting billion dollars' worth of business.   
Is social media important in travel technology?
The answer is yes! Social media is a huge platform with millions of active users. It's easy to share stories, pictures and videos on social media. With the availability of handheld devices, information is now available at the fingertips with social media. Social media has a large number of users. Placing your marketing content here ensures that it is visible to a huge audience. Depending upon the content, it will also be shared on various platforms which increase visibly and you can reach more people. Social media has an addictive quality, having a strong presence on social media helps you gauge people's perspective of your brand through comments and views. Likes and shares. Social media is a great tool to pique interest and disseminate information. It is possible to keep travellers informed of new locations, packages and deals through social media.   
In an increasingly connected world, social media plays a vital role by allowing companies to create social media pages, have virtual meetings, and much more. Social media has also made travel companies aware of how to communicate with their customers and how to fulfil their needs better. In upcoming years, social media's presence seems to grow bigger and bigger. For travel companies, it is essential to harness the power of social media by embracing it and leveraging its power and reaching business goals.  
OTRAMS has advocated the use of Social Strategies in Travel sites. By integrating feeds and allowing customers to share information, social media is a powerful tool to turn your customers into your brand ambassadors. 
Having suppliers who provide you with the best inventory will help your business succeed. Your profit and sales depend on robust inventory from powerful suppliers. 
OTRAMS lets you utilize social media to connect with your customers and boost your business!