Automation and Personalization in a World of Digital Travel Solutions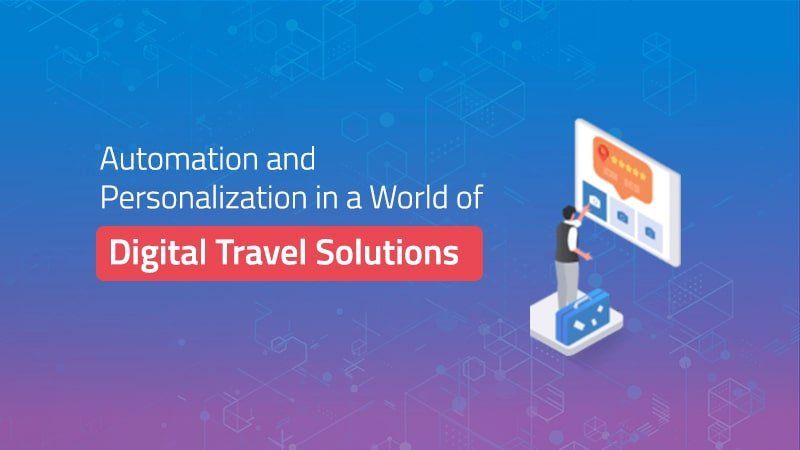 With every new automation algorithm, the machines are learning their end users better and offering services at less than half the time most travel agents would take. This has not only facilitated faster booking for the end users but also allowed them to check for trips any time of the day and night and from anywhere around the world without having to call a travel agent. Travel brands have realized it is important to understand their customers through data and information in order to create a seamless, personal and connected experience.
Below is a study of how well travellers have embraced this change.
Getting used to automation: Customers are getting acquainted with automated processes but at the same time are reluctant to share too much data as about 83% of consumers in a study consider it as an invasion of their privacy. Out of those, about 68% fear that travel brands might misuse their private data. Surprisingly, millennials were less concerned about invasion of privacy and their personal data being used inappropriately by travel brands. What customers fail to understand is, without data, personalization is weak, and without personalization automation can be cumbersome and ineffective.
You may also read Personalization and Ancillaries in Travel Industry.
Making bigger purchases: Against popular belief, consumers are, in fact, comfortable with making major purchases without having a person to serve them. They are willing to make major purchases by relying completely on machines. Today, about 72% people are willing to book hotels, and about 73% people are willing to book flights online, without human intervention. Digital automation is taking a huge turn with about 20% people ready to buy even a car online without human interaction.
Believing automation will improve their lives: The people who thought that collecting personal data and information for personalization will actually improve their life were thinking of the following ways it could benefit them –
About 55% thought they would have enhanced awareness of their habits.
About 56% thought it would increase their ability to make personal choices based on data.
About 63% thought they would actually get better recommendations from automated systems compared to human travel agents.
About 34% believed that it might result in increase of their health.
And lastly, about 32% thought they would have more financial stability.
Despite people embracing digital world on a large scale, some people still believe in the myth that face-to-face is the best way to gauge a customer's mood. They are of the opinion that digital lacks the non-verbal signals which help us adapt our approach.
Improve your customers experience with automation and personalization with OTRAMS.