Hotelmize is now integrated with OTRAMS Travel ERP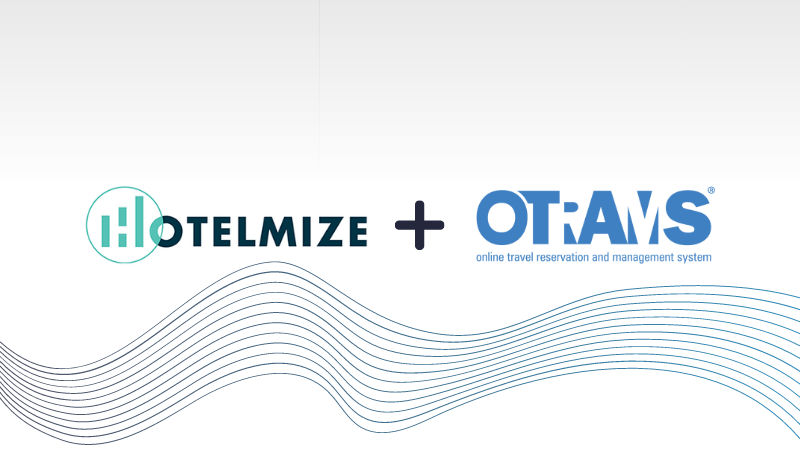 Technology can solve many challenges for the travel industry and it can shape the next era of travel with solutions that meet the changing demands of the consumer. With the objective of providing next gen, cutting edge solutions to travel businesses, Qtech Software – World's Leading Travel Technology Provider and Hotelmize – AI powered booking solutions have entered into a strategic partnership.
Through this partnership, Hotelmize's big data driven booking optimization solution is now integrated with OTRAMS Travel ERP – Qtech's flagship travel software platform. It provides a huge opportunity for travel businesses to streamline their operations and improve their margins. 
Hotelmize has been leveraging financial market strategies to bring booking rate arbitrage to the travel industry. It improves the profitability of travel businesses through its fully automated algorithm that tracks and predicts the prices of Hotels.That's how it enables travel companies to uncover hidden revenue opportunities and boost hotel booking profits and margins. 
Speaking about this development, the CEO of Qtech Software, Paresh Parihar, said, "Travel Businesses are looking to improve their revenue and margins, especially after the latest slump. Seamless business operations on OTRAMS coupled with Hotelmize's AI-based booking solution will give travel businesses the necessary tools to meet their revenue and profit goals. OTRAMS is not only the leading travel ERP solution, but it is the only comprehensive platform that offers the complete range of features required for business operations, expansion and profitability".
Qtech Software is a World Leading Travel ERP Technology provider that serves travel companies in over 36 countries around the globe and is renowned for its innovative solutions. Its flagship travel ERP platform – OTRAMS, is used by over 200,000 Travel agents globally.
Outside of OTRAMS, Qtech Software has been diligently working to develop top-shelf solutions for the upcoming post-pandemic uptrend in global tourism.  
They've been making some key partnerships, such as the one with Hotelmize.
Furthermore, Qtech has been expanding its technology portfolio through acquisitions and partnerships and investing in Big Data, AI, and Data Science. That's where the big data solutions offered by Hotelmize come into play.
Dor Krubiner,  CEO of Hotelmize commented: "''Hotelmize's technologies have already paved the way for the future of the travel industry, the partnership with Qtech is the perfect next step for our solutions to positively impact an even larger audience''. 
Hotelmize was also named as one of the most promising startups of 2020 by Phocuswright, and by UNWTO, for the Healing Solutions for Tourism Challenge, as one of the most disruptive startups driving solutions to mitigate COVID-19's impact on tourism. 
Last year, Hotemize received the EMEA People's Choice Award at the Phocuswright Europe Innovation Summit 2020 – only adding to the company's rising star status.
What it means for OTRAMS and Hotelmize Customers: 
The mutually beneficial partnership between Qtech and Hotelmize shows promise to innovate the tourism industry at large while improving the solutions on both sides. 
In addition to the comprehensive travel ERP platform, OTRAMS customers will now be able to streamline their businesses with AI, ML, and big data solutions.
It provides a leading edge to OTRAMS customers to improve their service quality while improving their revenue and margins. 
How can OTRAMS customers implement this solution?
Hotelmize offers, ready API based integration which has been successfully tested with OTRAMS. Once travel businesses sign-up for Hotelmize's solution, they can coordinate with their key account managers to ensure a smooth activation within the OTRAMS environment. For more details, please write to sales@qtechsoftware.com 
Are there any Special Offers for OTRAMS Customers? 
This partnership provides many benefits to OTRAMS Customers, for the complete details about the benefits and offering, get in touch with your key account managers.