How to Choose the Right Supplier for Your Travel Business?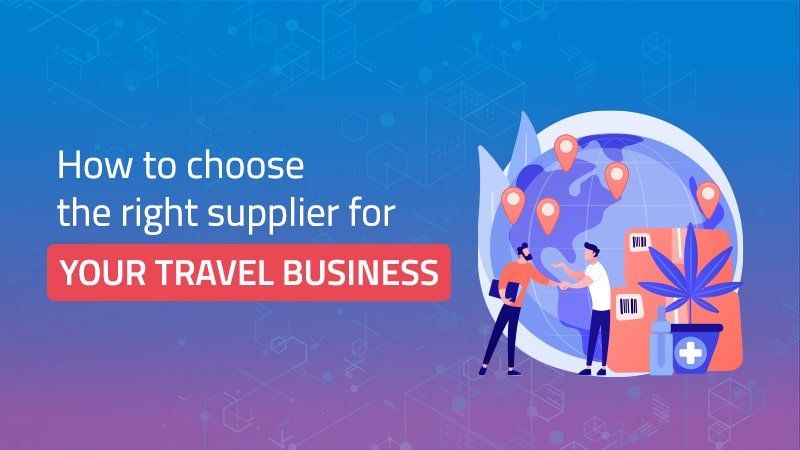 Choosing the right supplier is an important task for a wholesaler, consolidator, or agency, as it can play an important role in the success of your business. It can be a tedious and long process so to help you along the way we have made a list of few points that you MUST consider while making the choice. It is essential to include these points in your list, as choosing the right one can help you grow exponentially. choose the right supplier
Tips to choose the right supplier
Supplier who provides credit facility and flexibility: Choosing a supplier that offers a higher credit facility helps you register more bookings thereby speeding up your business growth. You don't have to contact the supplier often if you have a high credit amount assigned to you. Also, suppliers that offer flexibility to pay credit at a later date or those who increase the credit limit if you exhaust it, also make it easier and more convenient for you and your customers. Some suppliers also provide alternate methods of payment like Payment Gateways and Pay at Hotel.

 
Supplier who works on a stable technology platform: Since technology drives most of the businesses today, a supplier who is dependent on outdated technology could hinder your business' growth. The supplier should ensure that the technology they use is fast, scalable, reliable, and feature-rich. If you have a good platform but the supplier system is slow; it will impact your system speed as well.

 
Good customer and technology support: 

Choosing a supplier that provides good customer support can be beneficial for you and your clients.

 I

f the customer support team is prompted to help and resolve the issue, you will be able to resolve the issue faster and provide better service in case of any irregularities or mishaps.

 Also, I prefer a supplier who provides refunds or waivers when there is a deficiency of service from their side. 

Your customers will have faith in your and they will be more likely to book from you again.

 
Supplier for your region of selling: Its important that you choose a supplier who facilitates payments in local currencies or in commonly traded currencies. 

It is important that the supplier is focused on specific areas and can negotiate better rates.

 T

his also depends upon what your clients are buying from you. For example, choosing a supplier who sells Timbuktu, Mali, at a great price won't help if your customer is looking for good prices for Honolulu, Hawaii

. So analyze where your customers are travelling to the most, and select a supplier that caters to those regions. Suppliers that work only in a particular region, offer better cost advantage than global suppliers. You can get the lowest rates which in turn will help you attract more customers. Also, choosing a supplier who has maximum sales in a particular region will be more beneficial.
Supplier who offers additional data about their inventories: Choose the right supplier that offers additional data about hotels like its location (latitude and longitude), images, description and information of its facilities. This can have a huge impact on your business as giving these additional details will catch clients' attention, making them more likely to book from you.
Travel insurance/Additional Services over and above primary services: Choose the right suppliers that offer additional services like travel insurance or add-on offers that will help you attract more customers.

Suppliers who provide offers according to seasons or festivals are better for your business.

 
Having suppliers who provide you with the best inventory will help your business succeed. Your profit and sales depend on robust inventory from powerful suppliers.
Offer the best options to your customers with world-class suppliers from OTRAMS.
Get your own Online Travel Portal @ Zero Cost
The OTRAMS GO plan, which is a Pay-As-You-Go option, is available to all travel businesses. Under this bundle, travel businesses may use all of the platform's modules to successfully run their business.
Use the Full System.
There are No Set-up Fees.
There is No Monthly Maintenance.
There are No Annual Fees.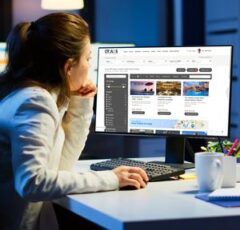 Start your successful and strong travel business with OTRAMS!