A Quick Guide to Global Distribution System (GDS)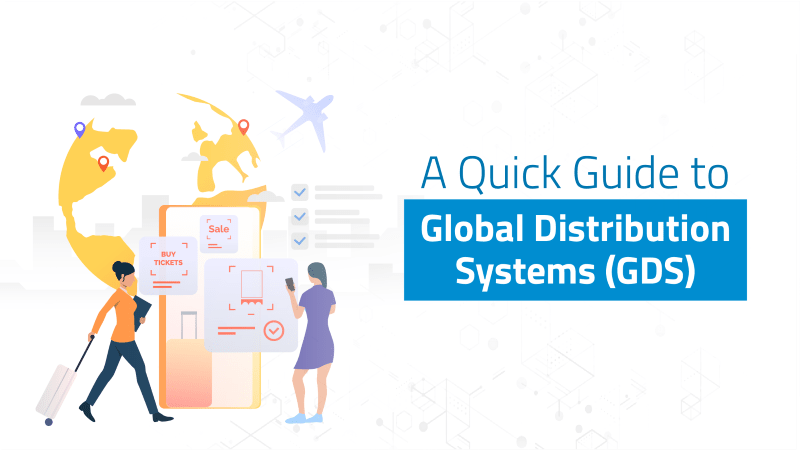 What is GDS? also known as the global distribution system, is one of the biggest breakthroughs in the travel industry. This is a network or platform through which the travel agents find the best value for their clients. The major GDS in travel sector are: Sabre, Amadeus and Galileo. In this article, we will also be seeing how to integrate them in your online travel portal.
GDS has great relevance for the travel agencies, hotels, airlines, car rentals, and many more. GDS is the amalgamation point of three primary services – car rentals, airlines and hotels.
Working of GDS with the Travel Industry
The travel industry has a huge collection of databases, most of which is completely cluttered and always changing. Let us understand this with the help of an example.
If you want to book an international trip, then you will be booking – airlines, hotels, tours, activities, and much more. A customer might have to look up five different searches and then book one of them. And that might not always be the best solution. You can also check different travel sites for flight reservations and find out what works best for you.
But to find the optimal solution, nothing works better than GDS. With GDS, you will get the best value for all your reservations.
Why do Travel Agents Need Access to GDS Systems like Amadeus, Galileo, and Sabre?
A global distribution system is a computerised network that eases transactions and networking between travel service providers and travel agents. Travel agents can also be connected directly to airlines or hotels via a GDS system.
A GDS system also gives travel agents access to travel data that will help them compare prices and facilities that different airlines, car rentals, and hotels offer to ensure that they come up with the best deal for their clients.
However, professionals or tech experts are needed to run and understand the GDS system properly. The three most effective and important GDS systems universally are Amadeus, Sabre, and Galileo, and all GDS professionals are well versed with these platforms.
To save costs and be connected to a GDS in a systematic way a travel agent can also sign up with platforms like OTRAMS which help travel companies both big and small and independent travel agents create their online presence.
How do you Integrate GDS into your Travel Website?
A global distribution system is like the encyclopedia for every travel agent connecting them to all the travel industry information easily and efficiently. However, integrating a GDS system into your travel website can be expensive as well as time-consuming. Many travel agents do not have the budget and time to invest in installing and understanding the GDS.
Option 1:
The easiest and most cost-effective method is to hire a SaaS platform like OTRAMS to integrate a GDS system in your current website or else create your entire travel online presence with their travel tech expertise. This is the quickest way to integrate a GDS system as such cloud-based companies have expert GDS professionals and engineers to handle all the tech hassle.
Option 2:
Other options to integrate a GDS system into your travel website is hiring a full-time travel tech consultant on a contract basis to integrate the GDS system in your website and training your staff and you to operate it. In that way, the integration will be a one-time cost, but on the other hand, you will have to have an active back-end tech team to support any issues or doubts that may arise.
How can you integrate SABRE GDS on your website?
SABRE is among the most famously known Global Distribution System. SABRE offers 100s of APIs with which you can pull data to your website as per your requirements.
To integrate SABRE GDS on your website, follow the following steps:
Create a Dev Studio account
Explore SABRE APIs and choose the most relevant one for you.
A license key is provided to get you started.
Follow the instructions given under the Dev Studio Developer Guide on the Dev Studio website.
In case you do not have any experienced developers on board, you can also seek advice from a travel technology consultant. A travel consultant offers you the technical guidance that you require to build a fully functional travel platform.
You could also hire a SaaS platform to help you integrate SABRE GDS with your website.
A SaaS-based platform typically offers you a travel platform that is hosted on the cloud with several aspects of online booking. Building an Online Travel Agency (OTA) is just a contract away, in case you wish to work with a SaaS-based company to help you integrate the GDS. With these platforms developing an OTA takes two to four weeks.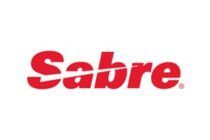 What is the procedure to integrate Galileo GDS API to a travel booking website?
The Galileo GDS system (Global distribution system) is one of the most popular travel content providers with their package of B2B and B2C travel software. The use of the Galileo XML API integration assimilates the global travel data from multiple services into a single platform. It helps travelers to find the best deals for every aspect of travel. This includes the worldwide booking of airlines, cruises, hotel rooms, trains, and rental cars.
The first step to be taken for the integration is to buy the subscription of Galileo GDS to get access into their API modules.
There are various subscription models available, which can be chosen based on the business needs and budget.
In the next stage, the actual integration takes place through PUSH and PULL XML integrations methods.
This is carried out by a team of professional developers. Once this is complete, the API needs to be certified.
Finally, the secure process of data upload and mapping can begin for the final implementation.
To understand how it works, you can look at the GDS integration offered by OTRAMS for flight reservation. The system is linked with the database of various airlines and provides a comprehensive view of the seats, rates and booking information in real-time. This allows the travel regents or customers to make the right choices in a few easy steps by using a single platform.
How to integrate Amadeus GDS in your Online Travel Portal?
Amadeus is a transaction processor and a distribution system that is essential for the travel and tourism industry. Basically, it is a one-stop solution for automating a travel booking system with full reliability. It allows a user to get all the details of the hotel/car/airlines deals through a customized booking management system. You also get a user-friendly interface and a platform that is easy to maintain.
The Enterprise APIs of Amadeus Web services allows full access to the entire API catalogue. The integration needs to be done by a professional team of experienced developers. There are a few mandatory steps that are required for the integration:
In the first step, an API Questionnaire needs to be filled. This is related to the details about the company, including the profile, the top-selling destinations/routes, websites, traffic, and others.
A contract is given based on the above answers which you need to sign. The deposition of the necessary payment for fulfilling the API is also required.
The team of developers will work on the integration, and it will be submitted to the API provider for necessary certification. Once this step is finalized, line connectivity will be given.
Once the GDS API Integration is LIVE, you can easily enable it in your website or portal.
OTRAMS is an authorized developer for Amadeus GDS. If you wish to integrate Amadeus GDS in your system, get in touch with us here.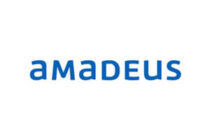 In today's era, having a GDS system and online presence is very important to offer competitive pricing, service, and convenience. Therefore, it is essential for any travel company to immediately facilitate a GDS system if they have not until now.
Have you checked out the Flight Reservation System on OTRAMS?
One of the most advanced flight booking engine with connectivity to all major GDS and LCC. If not, do check it out here. Flight Reservation System | OTRAMS
If you have any queries or want to schedule a demo, click here.