Tips for Choosing the Right Travel Reservation Software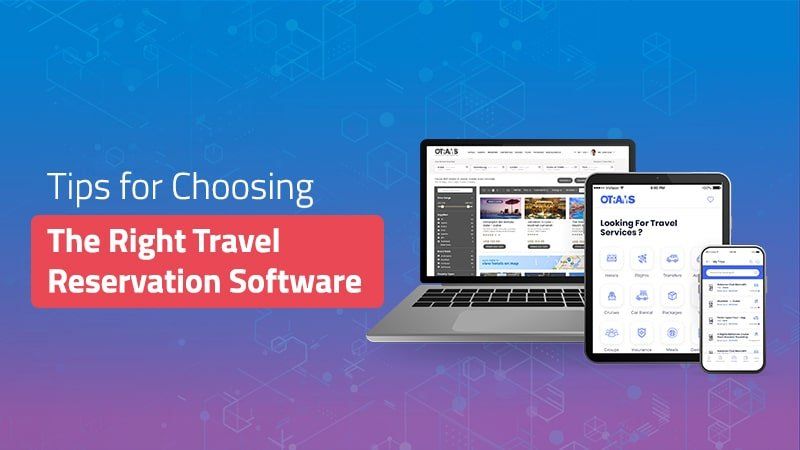 The growth of your business and your future profit may very well depend on the kind of technology you choose. With a wide variety available, the question is how do you choose the technology that benefits your business and is cost-effective? Here are a few handy tips that can help you make smart decisions.  
Tips to choose right travel reservation software
Do not go the freeway 
Free software might be tempting to use but it is often very basic and lacks a lot of features. Paid software, however, is rich in features and has a dedicated customer support team to assist you right from the installation process to finding and fixing problems. Paid systems are also more reliable and some software companies offer them for no extra cost (i.e. no recurring costs or commissions per sale). Paid systems are also secure which reduces the chance of data mishaps, like unauthorized access or accidental deletion of important records. These systems always have you covered for such situations.  
Consider cost factors
Some companies ask for a one-time fee, some ask for monthly fees, some ask for commission (charge you per customer), some charge you additionally for training and installation or support while some companies charge you a license per user. Choose the one that is right for your business.
Look for customizable software
While software with fixed features is easier to install and get support for, customizable software gives you more freedom to customize according to your needs. Customizable software allows you to add or remove modules from your software depending on your specific needs and these are generally the ideal systems.  
Website integration and mobile apps
Does the company provide full website integration? Does it offer a mobile app for your travel business? It is necessary to integrate the travel reservation software with your website and have a mobile app for your business.
Read mobile app myths for travel busted to know why it is crucial to have a mobile app for your business.
Companies that offer these features usually offer them in a package and hence cost less. It also makes the website integration process easier.  
Look for a company that offers a dedicated support team
It is always good to know somebody has your back. As discussed earlier, in case of data mishaps or unavoidable circumstances, it is better to have a system that regularly backs up data and a support team that is ready to help you with the restoration process. Support packages might come at additional costs but they are worth the investment as they offer peace of mind. Also, make sure you choose a company that promises regular updates and is always working on building the latest and greatest features for its product.  
Do not hurry 
Do your homework. Unless you have done research on the travel reservation software currently on the market and compared it based on features and price, you should not rush to buy one. While this seems a very simple tip, it is necessary to ensure that the travel reservation software you choose is good for your business.  
The right travel technology provider is essential in building a travel business that can withstand challenges and adapt to the changing world of travel and tourism. Choose a technology provider that can help you scale your business, provides all the necessary support for growth, and much more. right travel reservation software
Choose Right Travel Reservation Software for Your Business!