OTRAMS is now integrated with a NDC airlines supplier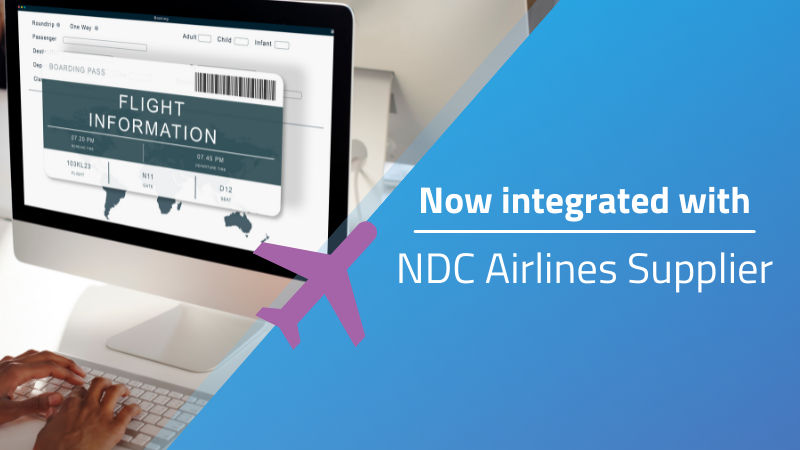 OTRAMS offers one of the most sophisticated flight reservation system as a part of its travel ERP module. Primarily, flight integrations happen through a GDS license (Sabre, Amadeus & Travelport), direct integration with airlines (FlyDubai, Mystifly) and NDC Airlines Supplier.  
OTRAMS is already integrated with all the top 3 GDS and other LCC airlines. We are taking a step forward and have integrated with a NDC airlines supplier – Verteil.  
Some important features of this integration:  
Successfully tested and deployed with one of our customers

 

Verteil offers API which can be directly integrated with OTRAMS

 

Customers who have IATA profiles can get special rates on their airline integration

 

Verteil provides fleets for British Airways, American Airlines, Lufthansa etc. For the complete list click 

here.

 
About Verteil:
It is headquartered in India with a global presence. Their reach includes regions like Japan, Hong Kong, China, South Korea, Middle East, Africa, UK, Europe, and America. Verteil's product offering Verteil Direct Connect (VDC) is IATA Level 4 certified and IATA Financial Gateway certified. This solution enables travel service providers to establish direct connectivity with airlines bypassing legacy distribution channels. 
How to get Verteil with OTRAMS? 
If you have subscribed to the OTRAMS flight reservation system, you can directly reach out to your key account manager, who will help you with the detailed process of integration. 
If you are a new customer who is looking to start flight booking services powered by OTRAMS Travel ERP connect, connect with our experts here and share all your requirements.